People are People (PAP)
is one of the shops I have been frequenting these days. This is where I find unique items whose price would make your jaws drop. Not because the prices are high but because they are really cheap, and fashionable at that.

Here, take a look at the three bags that I just bought from the boutique recently:





This bag can also be used as pouch by removing the strap. I bought it for P600 at PAP (sale price). Yellow is a lovely color easy to match with any outfit. It is stylish, bright and beautiful. The plastic, black gems used in this bag make it appear elegant and pricey. Nice.





For the price of P600, also at PAP, this purse is a steal. I bought this impulsively because I thought I'd need this in responding to future wedding invitations and holiday parties. I think it's sophisticated when paired with a nice cocktail or formal dress. What do yah think?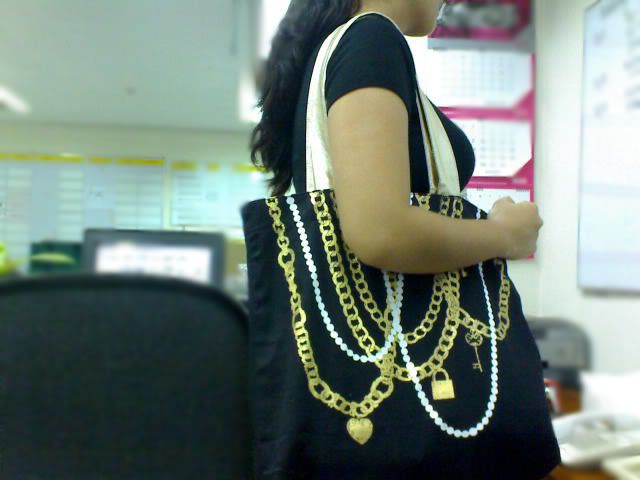 I bought this one for P200 (marked down price)at PAP. It's nice to use when going out on gimmicks. I bring a lot of

kikay

stuff with me whenever I go out so this bag gets to serve its purpose well.I love the front design because I think it's what makes it trendy and all.

When buying bags, don't compromise on quality. If you have money to spare, invest in bags that are durable and functional. If you could find bags that are cheap and heavy duty at the same time, the better. :)

Read More......