I'm a fan of my blogger friend
Lizz B.
's fabulous hand crafted necklace creations. I really think she's a natural artist. The first time I set my eyes on the rose necklace she was giving away in her blog, I knew I wanted it. But I could only have it if luck was on my side. Fortunately, it was.Just the other week, I got an email from her informing me I won her giveaway which was done through an electronic raffle. My happiness couldn't be contained at that moment. Three days after, the rose necklace arrived via express delivery. It's true that when you think a lot about something, the tendency is you attract it and the thing gravitates towards you.

The necklace I won has a rose pendant with leaves dangling under it. It's silver-plated chain is made unique by the addition of two pearls on one side, just before the part where the pendant is attached.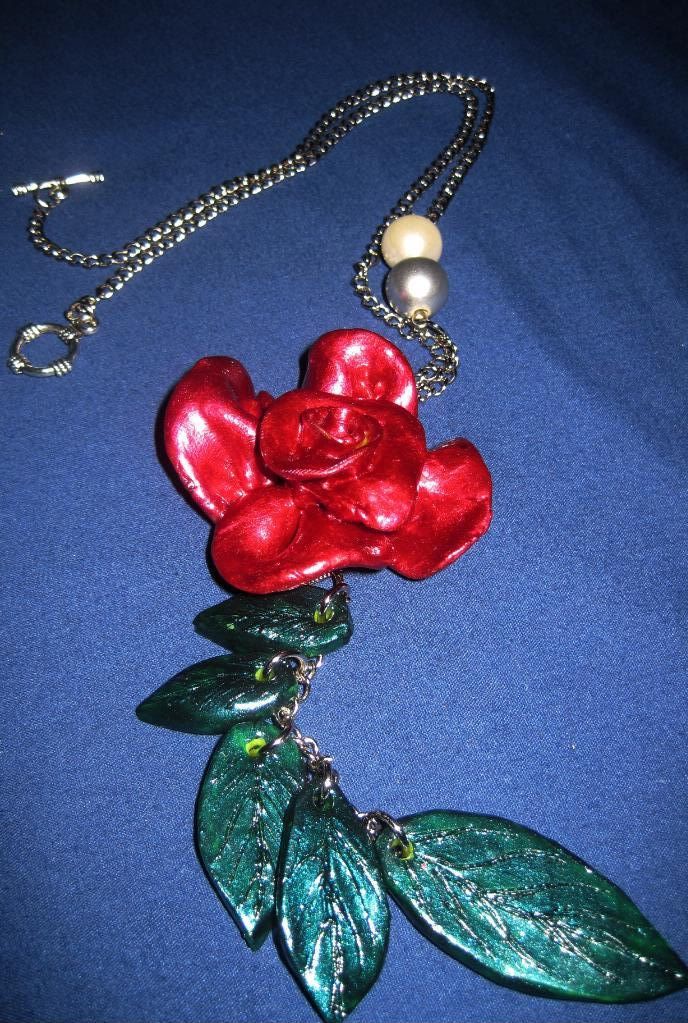 My rose necklace speaks of pure love. It's something every girl would wish to have. I dunno but that's how I feel about it. I like how it catches the attention of people especially when I'd pair it with a plain top. It's a fashion statement in itself. I'm so lucky to have won it. Now I'm a proud Lizz B. necklace owner.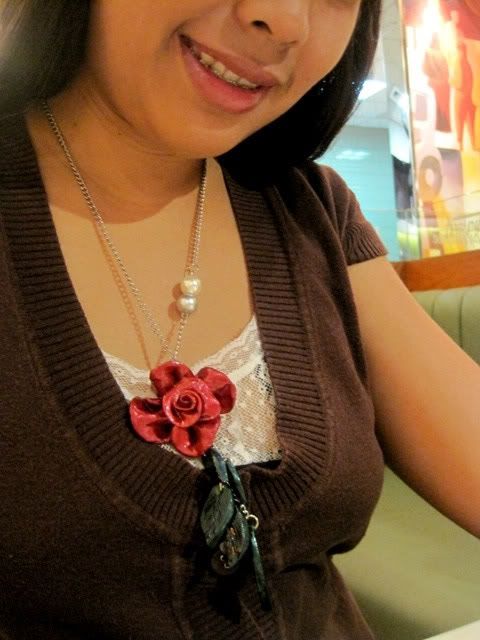 My rose necklace is gonna be a classic piece of jewelry a few years from now. What do you think? :)

If you liked this post and would be interested to get updated with

Budget Shopping Galore

, bookmark this site or subscribe to my feeds.

Read More......